Attention Back Pain & Sciatica Sufferers! Free Back Pain Workshop
"Learn To Manage Low Back Pain & Sciatica Without Medication, Injections, or Surgery"
Wednesday, Nov 29th
4:00 PM
13550 South Jog Road Suite 100 Delray Beach, FL 33446
Enter Your Info Below To Register For The Workshop

We value your privacy and would never spam you
THIS FREE WORKSHOP  IS FOR YOU IF:
1

You've missed work due to sciatica or back pain

2

You've missed out on family vacation or activities you love because you're afraid of aggravating your sciatica

3

You've found yourself worrying more about your pain, numbness, and tingling rather than living your life.

4

You've TRIED EVERYTHING and just want to get back to normal.
What Do Others Have To Say About The Back Pain Workshop?
"I was suffering with lower back pain for many years and tried different avenues to relieve the pain and was unsuccessful. When I saw the Facebook event for the lower back pain and sciatica workshop I knew this was something I needed to attend. At the workshop Jennifer helped me learn more about the condition I was dealing with. I decided to try one physical therapy session and I had immediate relief and now I come to One to One Physical Therapy three times a week and I am feeling great! - Miriam"
Miriam Brass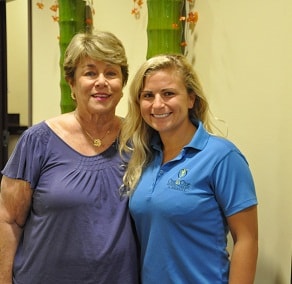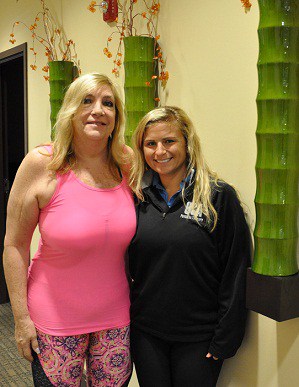 I was suffering with back pain for many years and I was holding off on surgery for as long as I could. In 2012 I had my first surgery and I was in worse condition after surgery. I still continued to suffer with back pain and was losing my mobility little by little. Before the back pain started I was independent and active. I loved biking, swimming and playing with my grandchildren. The pain was becoming debilitating and I could hardly walk. I saw the advertisement for the Lower Back Pain and Sciatica workshop and I knew this was the answer to my prayers. I attended the workshop and learned more about the condition I was suffering with and knew that physical therapy would be the answer! I thank Jennifer for helping me with my therapy needs and gaining my strength and mobility back. - Marlene
Marlene Fisher
We have limited spots available and space will fill up fast, so register now to avoid missing out.
Enter Your Info Below To Register For The Workshop

We value your privacy and would never spam you